2020 SUMMER CAMP DATES
JULY 2ND – AUGUST 28TH
JOIN US IN 8 WEEKS OF TOTAL FOOTBALL EXPERIENCE
Knowhowsoccer Camp is designed to cover all aspects of the game. It develops players as individuals within 1V1 situations, as well as a team, both in defensive and attacking situations.
The main focus is to learn through the game related practice. Sessions are taken from real match situations and isolated into training practice.
In mental phase – giving players independence, creativity in decision making, variations, and motivation, and with the technical aspect of the game – players are improving skill level being put in such delicate situations where they have to choose the best option in close space and short time.
Mistakes happen, they are part of the process and we use them to learn, get experience and improve. We encourage our players that mistake isn't noticeable if a player has a quick reaction and instantly correct it.
Whole Summer
6th July – 28th August
Monday/Tuesday/Thursday/Friday
8AM – 1PM
Melita F.C. Ground
One of the best sports complexes on the island of Malta with complete infrastructure.
Football for all
Knowhowsoccer Summer Camp gathers children between 5 and 17 years old. Kids that are willing to spare more time practicing their favorite sport have an opportunity to meet their friends during 8 weeks of a specifically designed training program for their age.
D r i b b l i n g
Young players need to learn to dribble within a variety of game situations. They need to learn how to dribble forward unopposed, to change speed and direction, to shield the ball from opponents, to dribble past an opponent, how to dribble to get away from pressure, and how to dribble with all surfaces of the foot.
The ability to dribble is absolutely critical since dribbling is the foundation and preparation for the other fundamental skills of soccer, such as receiving, passing and shooting. A creative dribbler will be able to give himself more time or room to pass or shoot.
The ability to dribble also helps maintain possession of the ball. Whatever the situation, if a player is comfortable with a ball at his feet then the game becomes much easier and more fun.
P a s s i n g
Top managers say: "If you don't know how to pass the ball you cannot play soccer.''
Most players, when they receive the ball, think about passing to an open teammate. Good passing requires good technique and involves making the right decision at the right time.
There are diferent types of passing that you can use for diferent situations – short pass, long pass, wall pass, chip pass, cross.
While passing the ball is easy skill to master, many players tend to pass the ball with poor accuracy. It is the moment that needs to be aware of.
C o o r d i n a t i o n
To accomplish what he imagined player needs to continuously adapt his actions to every situation. In a small area, he needs to receive the ball in any moment, in a larger area he needs to move faster to reach the ball first, or if pressured by time and an opponent, he must choose the best option to win the situation.
It is to a great benefit if a part of a training session is focused on coordination and agility, which represent two very important physical demands in soccer. Players must be able to stop and start, change directions, react quickly. Coordination and agility training will help players accomplish these movements more efficiently and effectively.
Coordination and agility training will prepare players to become more comfortable performing to their technical abilities on the move. It will help young players to improve overall physical abilities.
Specific training of this kind also helps with injury prevention. Players will be familiar with many different moves and actions in various situations.
Trustworthy way of reaching results in this area is using different kind of obstacles in training.
Ready ideas and variation are presented in this manual. It also gives lots of room for variations and inventive set-ups. Exercises are designed with and without use of the ball.
Most important of all is that execution of exercises, moves and actions is done in correct way. It is very hard, at a later stage, to correct wrongly adopted moves.
Ball Controll
The skill that is used the most in soccer is ball control. Therefore, it must be trained in every session. It is recommended to be practiced at any time and place.
In this manual, coaching points and soccer sessions are aimed to improve the first touch of the ball.
One of the main factor in the game is a good first touch. All exercises are created to encourage players from an early age that the first touch is crucial, but also, the selection of which parts of the body they should be using to achieve that. Ball can be controlled with any part of the body.
When the player is having a good first touch, it gives him advantage in time and space to continue the action the way he wishes to. It helps player to be confident during the play when he is under pressure or in a tight situation.
When player doesn't have good first touch it will aect the momentum of the game, slow down the action or result in lost possession for his team.
There are two types of controlling the ball – receiving and trapping the ball. Receiving means directing the ball into space, away from the body. Trapping is stopping the ball right at your feet.
Receiving is useful when player is running into space. Good players can control the ball into open space, even when they are under pressure. This provides an extra advantage over defender.
Trapping is used when the ball is going too fast to be directed with first touch. The most important part here is staying loose and on your toes.
Special focus is on player – how is he approaching the ball; angles and body positioning in his preparation before contact with the ball. Selecting the right part of the foot or body and action taken after he has the ball in possession.
Exercises are carefully prepared to reach all necessary details presented in description above.
Finishing
If the goalie is really good at his job, then you need to create a variety of dierent shots in order to counter his skills. Shooting can be done with power or accurate placing at the goal.
In general there are three main forms of shooting the ball: With the inside of the foot, the outside, the instep (shoelaces). Those forms can be mastered to a high level with the proper technique, training, and a great number of hours spent working at shooting drills.
Important is to follow proper technique when striking the ball and don't worry too much about generating power and speed; those elements will come later through a great deal of shooting repetitions.
Te a m p l a y
The game challenges players who must solve the problems in order to be successful. Games create realistic situations that players will come up against. Through friendly competition, players will be motivated and encouraged to learn the game.
The use of small sided games becomes an important developmental tool. Through them, players are encouraged to respond to the game and motivated to learn how to solve         problems. Small sided games incorporate all of the major elements of the game.
100
% football experience
THE Best place to be seen
VISITING CAMPS AND TOURNAMENTS ABROAD
Visit the camp from top academies in Europe
Traveling and learning about other cultures and their habits is the essence of preparing yourself for the future career in the game of football. If you want to play the game, you have to know how it works out there, because one day, it can become your everyday life.
SUPERVISION AND SCOUTING FROM EUROPEAN TEAMS
SUPERVISION AND SCOUTING FROM EUROPEAN TEAMS
Every young player wishes to be seen at his/her best performance. Now you have the chance to do just that! The Camp is designed to create opportunities for youngsters whose goal is to become professional football players.
Players and Parents about us
"It is the best football camp in summer I have ever been to."
"Thank you, Benji had a wonderful time and I'm impressed at how much he learnt. Well Done"
everything you do,
make it count!
I'm Marko Glumac, a Serbian born professional soccer coach and ex professional player. All my life has been focused on soccer in both playing and coaching capacities.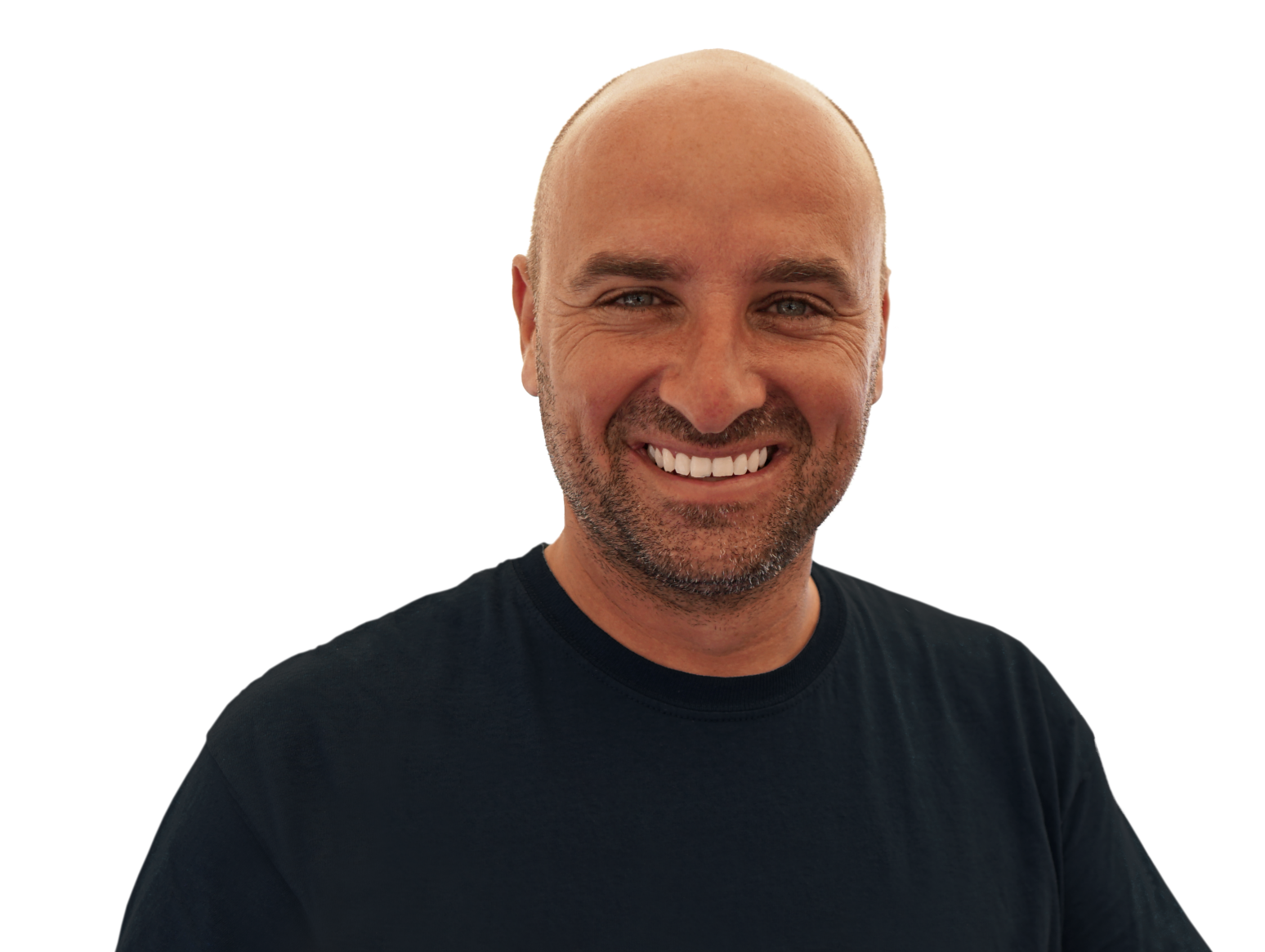 Basic Plan

295

€

2 days per week
Training session every day
Workshops every day
Diploma
T-shirt
Partners presents and discounts
Premium Plan

385

€

4 days per week
Training session every day
Workshops every day
Diploma
T-shirt
Partners presents and discounts
register for knowhowsoccer summer camp